This is a blog about the VVV wrap party! Yes, after 8 months, 102 shows, 714+ links and an infinite number of people telling me they JUST WANT TO WATCH YOUTUBE WITHOUT YOUR BLOOMIN FACE INTERRUPTING EVERY VIDEO, the first season of our little show on Vevo has come to an end.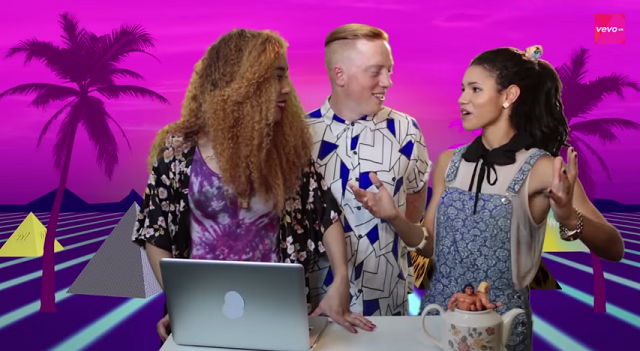 It's not often that you get paid to have such a ridiculous amount of fun, and it's not often that dancing around a studio in inappropriate-for-actual-wear clothing to ace music with two such excellent humans as Ste Hinde and Cheyenne Davide constitutes 'work', so it seems I got lucky on this one.
Lemonade Money are the brilliant production company responsible for the weekly VVV, VVVintage and VVVision shows on Vevo UK, and they really are ones to watch. They're young, they're creative, they understand the way digital content works, they appreciate good music and giving it the platform it deserves, they're exciting, and they're making some bloody fantastic programming for TV and online. Dare I say it, but having worked with numerous TV companies, they're one of the slickest and most efficient, developing fresh ideas from fruition to execution in a way from which other – far more established but, unfortunately, old-fashioned – producers could learn a thing or two.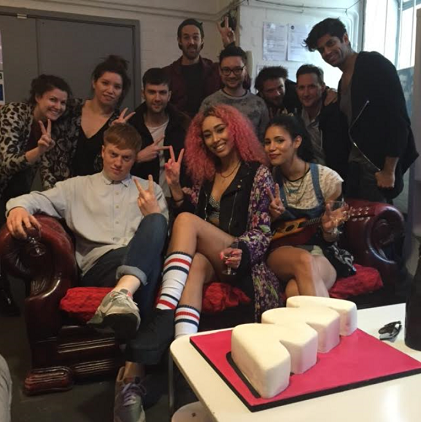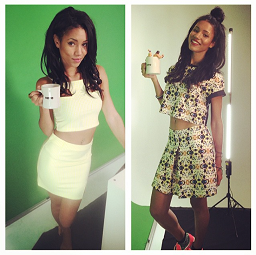 What's more, they take risks and give opportunities to new talent. And for this I am incredibly grateful. I'd like to thank the entire Lemonade team for all their hard work on VVV, right from pitching and piloting, to delivering episode after episode, week after week. In particular, thanks to Faraz, James and Jess who head up Lemonade's output for bringing the three of us on board and conceiving VVV, Emily for keeping everything running beyond smoothly and being Jedward when necessary, and of course the VVV crew: Amy, Alex, Ben, Remy, Jamie and producer-director extraordinaire Mr Tom Pollard* for bringing it all to life and ensuring not a single show went out without multiple cat references, a healthy dose of green-screen tripping, at least one wig, an almost-unidentifiable sex gag, and some ample lolz. Cheers guys, you're ace.**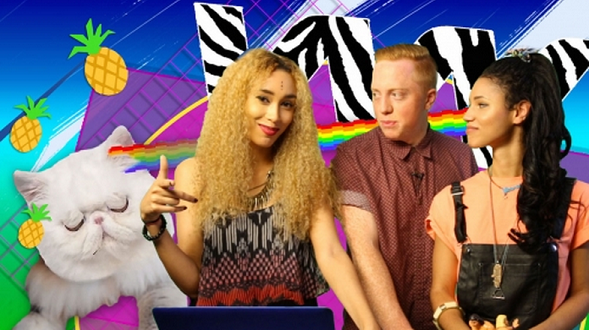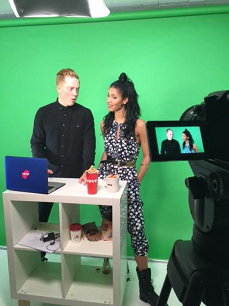 *plus baby Alfie, who is also 8 months old. Yeah, blew my mind too.
**Also, sorry for almost killing many of you in some admittedly terrible exhibitions of my driving skillzz. #VVVRoadtrip #Toyota #Aygo #ToyotaAygo #VevoHalloween #StopHashtaggingStuffAndConcentrateOnReadingTheRoadThat'sAGiveWaySignYouFuckingMoron
Here we are reunited for the last episodes of VVV, VVVision and VVVintage:
Thank you also to HPR for lending me tons of brill garments from Evil Twin, Mink Pink, Some Days Lovin and Paint It Red, which have been showcased the hell out of all over Vevo for the last few months.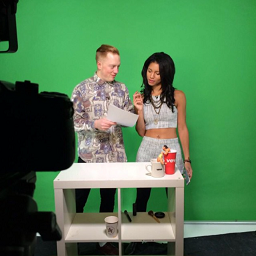 XOXO