A blog about some recent work stuff that had nothing to do with your license fee.
It is May at the end of this week, so obviously* it's time for a couple of work updates for anyone remotely interested. I'll be brief.
O'BRIEN, ITV
The beginning of the month saw Loose Women taken off the air for two weeks (yes, it was temporary, you can breathe a sigh of relief) to make way for 'O'Brien', a pseudo-political debate show hosted by LBC's James O'Brien, broadcast during the lunchtime slot on ITV as the run-up to the election gained momentum. I was asked to appear on the show's panel as a commentator from 'youth media', alongside Lib Dem MP Norman Lamb, broadcaster Janet Street-Porter, media personality (and wife of Neil) Christine Hamilton, NHS representatives and critics, filmmaker Peter Bach, private paramedics, a drug dealer, a mother who'd lost her daughter to an overdose, sufferers of two terminal illnesses, 'self-medicators', plastic surgery recipients, the guy who owns the club where that girl gave a ton of blow-jobs for a free cocktail, a couple of ex-Big Brother contestants and an incredible gent called Sean Attwood who spent six years in one of the most dangerous prisons in America for drug trafficking and who is now an activist for rehabilitation efforts in the penal system, amongst many others. It's probably worth noting that this was for an episode focussing on questions of whether drunk people should be admitted to A&E and whether drugs should be legalised**.
The show was probably best described as 'Newsnight meets Jeremy Kyle'. There was a lot of shouting, and some excellent insight from supremely interesting people wonderfully mixed up with a good number of admittedly terrible points made by really dubious people. There were heartbreaking stories, and stories which made me want to cry for all the worst reasons. It was a brilliant experience, a good opportunity to talk about something that's not Justin Bieber or Kim Kardashian, and I was particularly stimulated during the hour before recording spent in the green room with Norman, Peter, Sean, Dr Bob Gill, a paramedic and charity worker, where I learned so much about the state and machinations of our health service, as well as engaging in the most eye-opening conversation about the frightening American penal system.
My main points made on the show: Anger at 'contingency plan' attitude of certain audience members towards using A&E for stomach pumps; observations on the hypocrisy of attitudes towards coke consumption given catastrophically brutal drug war in South America. The main Twitter reaction to my contribution: Neon pink Nike Air Max and Fresh Prince shirt were well liked. Oh well.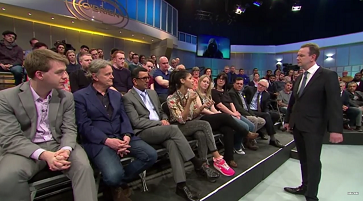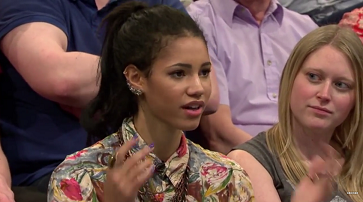 *You'd be forgiven for thinking this is not an obvious thing at all. You'd also be right.
**NOT an episode on social media and the cult of celebrity, which gave cause for a very swift rethink on the train up to Media City of what I was going to say… It's cool, it's cool: celebrities & Twitter / NHS & the drug war; swings / roundabouts.
FYI DAILY, ITV2
In other news, I've been further terrorising ITV's network of channels recently, swooping back onto ITV2 to interrupt your evening films (sorry***) with a bit of showbiz news. Vastly different content to the above. Similar feedback. Will be back on the channel for a couple of weeks at the beginning of next month (yep, May, it's happening). Tune in, ya filthy animals.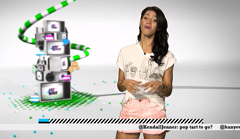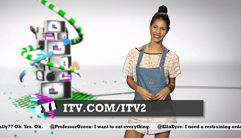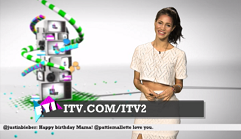 With thanks to @HPRLondon for the clothes from Mink Pink, Some Days Lovin and Paint It Red.
***Not sorry.
XOXO