A tenuously-named blog about my post-Cuban-jaunt return to work, which mainly entailed interviewing some of reality TV's finest, as well as Single-Ladies-hand-flapping with Rebel Wilson, and testing Sacha Baron Cohen's nob(by knowledge)…

GRIMSBY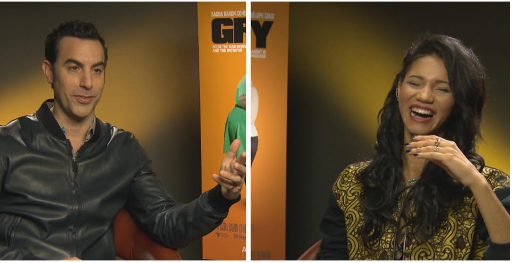 …so let's start with that, because it is pretty much the furthest you can get from anyone's conception of reality ever. I'm talking: in a room with actual Borat.
Interviewing the cast of SBC's new one, Grimsby, was an absolute dream. I love my job, but I'm sure I'm allowed to say that over the years, I've had to sit down with – or accost backstage, or on red carpets – a lot of celebs about whom I do not give a flying fuck*. I was genuinely excited to spend 6 minutes chatting to the man who gave myself, my friends and family so many full-on-tickle-your-lunch belly laughs…nay, rofl-fits**… as well as cultural references which have become ingrained not only in our speech but our relationships*** over the years. This said, I was also petrified he'd be a shit and disappoint.
He didn't. I didn't even ask him to do a Borat impression, he just did it. He obviously loves Borat as much as we do, and that was an ace thing to realise. Furthermore, he likes talking about Newcastle.
Syndicated to ITV, Channels 4 and 5, Telegraph, Huffington Post, AOL, MSN, Yahoo, Guardian and Daily Mail, here are cuts of some of the bits that went out… a.k.a. What went down when ITN met Sacha Baron Cohen, Isla Fisher, Mark Strong and Gabourey Sidibe. Clue: They were all gems.
Nobby v Borat v Ali G v Bruno
I wanted to know how Grimsby-football-fan-turned-secret-agent Nobby Butcher would fair if battling it out against Sacha's other household-name characters, in some pretty high-octane scenarios (we're talking chess, ebay, getting served at the bar…of course).
Testing the cast's 'Nobby knowledge'
In honour of SBC's latest character offering (and in a bid to strike up some healthy competition), I pitted him against co-stars Isla Fisher, Mark Strong and Gabourey Sidibe, challenging their knowledge of historical notable Nobbys. Obvs.
How's YOUR Nobby knowledge?!
Sacha Baron Cohen wants to talk about Newcastle
Does what it says on the tin.
Isla Fisher, SBC's co-star (and wife), on 'method acting'-ish
*That's cool, right? I mean, they definitely don't give a flying fuck about me either. The feeling's mutual.
**Yeah, said that. And wot?
***I'm obviously looking at you, Yazza.
---
HOW TO BE SINGLE
50 Shades actor Dakota Johnson stars alongside the hilarious Rebel Wilson, Leslie Mann and Alison Brie in rom com, How To Be Single. I interviewed them for ITN and the news outlets as before, and had a lovely day of it. MAC were there to do all the reporters' make-up (cos it's all about girls and that, y'know), which is why I do not look like an oil slick, as has become my habitual junket styleeee. There was also a photobooth there, which – contrary to the absolute frolics which would normally ensue whenever and wherever there is a 'booth* – let me tell you, is a very sobering experience when at work, solo and, well, sober. Still, look, I'm doing a right bunch of pouts and have got flamingo glasses and a crown on, so for all intents and purposes, having a mad whale of a time.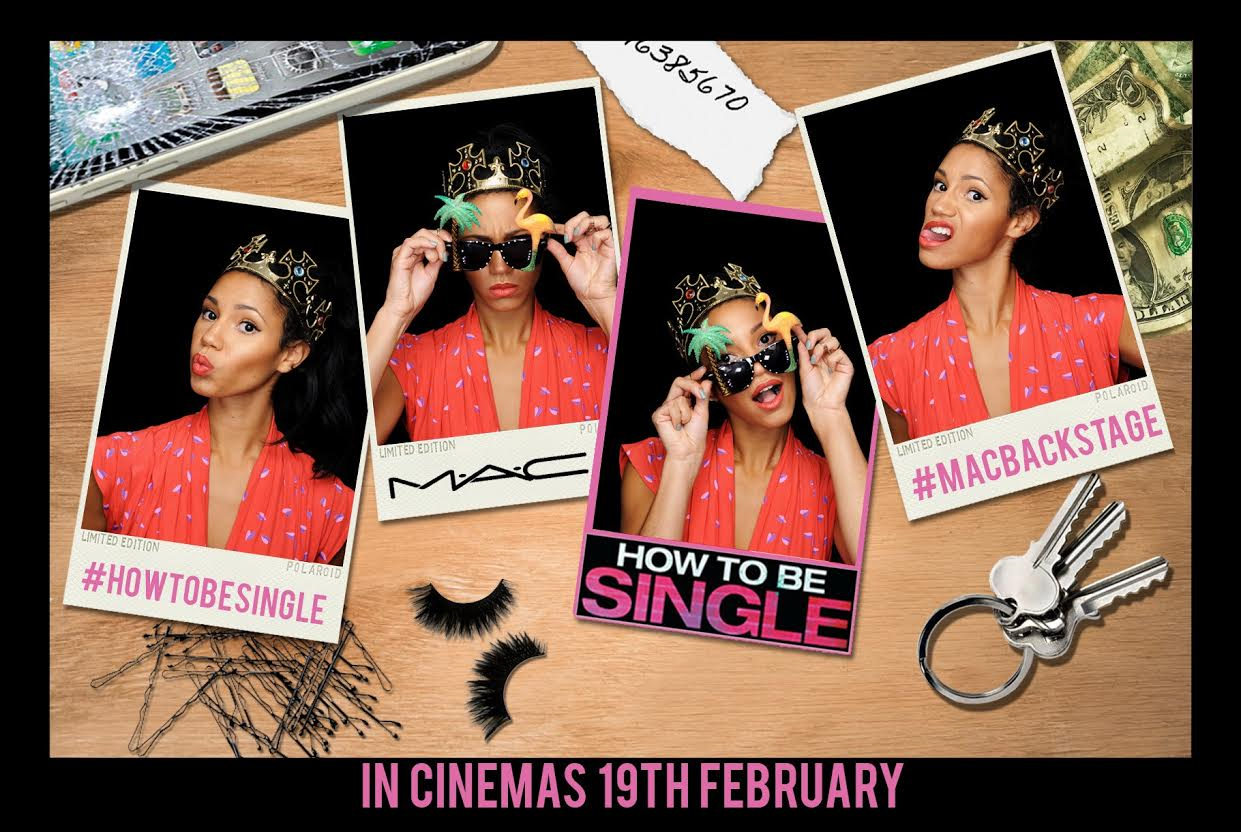 Single Or Mingle?!
Who would they have a little mingle with, who would they rather be single than have a little mingle with? Simple.**
Rebel Wilson needs a date for the Oscars
Posting this pretty much purely because it was the day after the Super Bowl and the spirit of Beyonce was within me. We danced.
Dakota Johnson and Leslie Mann's worst ever Valentine's
Tbh, just gets weird.
*See: anyone's Instagram ever.
**Except, according to comments, not everyone knows what mingle means. Came as a shock to me too.
---
BRITAIN'S GOT TALENT (kinda) PREMIERE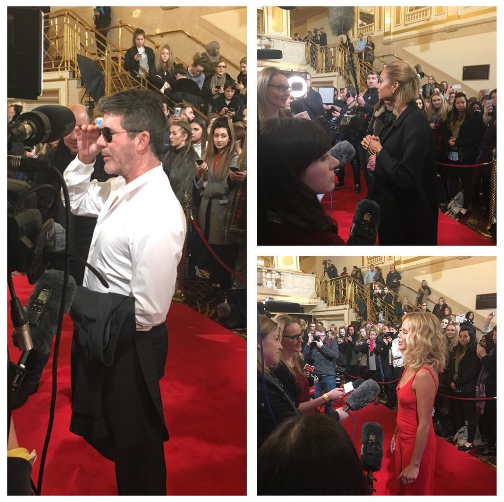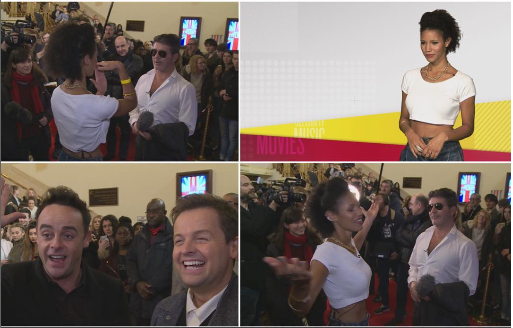 Now for the proper 'reality' bit to make my 'Back-To-Reality'-back-to-work-with-work-being-reality-TV-stuff tenuous link make sense*. The second day of auditions for the upcoming tenth season of BGT were held in London, so as Simon Cowell and co. rolled into town, I headed down to the Dominion Theatre to cover the red carpet for ITN. This, in part, involved SyCo forcing me** to show him my dancing skillz, footage of which will not see the light of day.
Interviews with the Ant & Dec and the judges here:
*'make sense' being used in the loosest possible way here
**it's been correctly pointed out to me that this is probably not the case, given my choice extroversion. And honestly, I didn't wait to find out if I was being forced, I just danced. Like a performing monkey.
---
VICKY PATTISON MINI V NUTRITION LAUNCH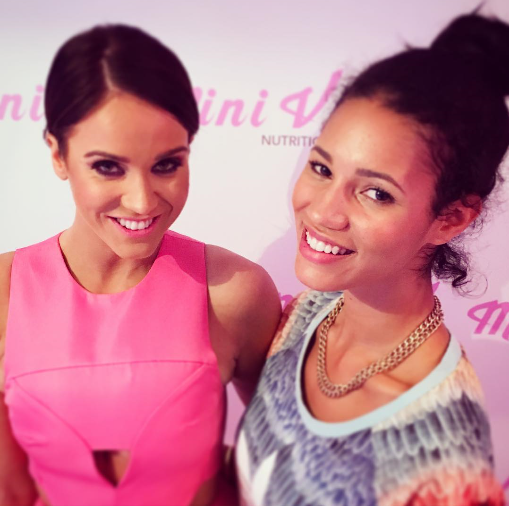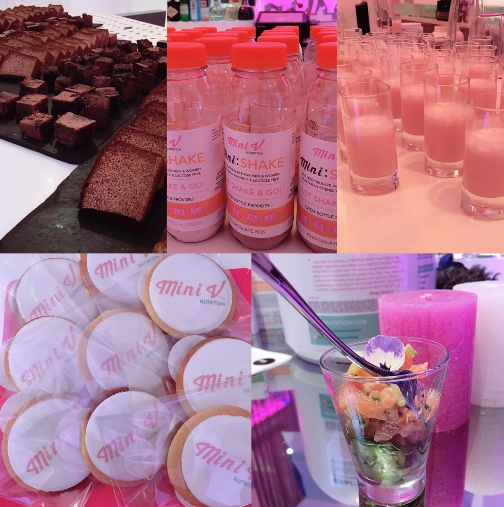 Queen of the Jungle and wor lass Vicky is doin' alreet for hersel' at the moment. Post-Geordie Shore she hit Ex On The Beach, before bagging her own show, Judge Geordie, then won I'm A Celeb, and now is everywhere from chatting on Loose Women to picking up gongs at the NTAs. And she's got a new health, fitness and lifestyle programme called Mini V, the launch of which I covered recently.
Yeah, she had real life sex on TV; yeah, she spat in a massive man's face and threw a shoe at a woman*'s face; she's a hella angry girl. But I actually (is this controversial??) think she's alright, you know. Nay, I like her. She's switched on, very warm in person, and seems genuinely very grateful for how things are working out and keen to make the best of it all. She seems hard-working and intelligent, and was lovely to chat to. Here are our chinwags (for the news outlets, as above, as well as ITV Tyne Tees):
*of undisclosed stature
XOXO